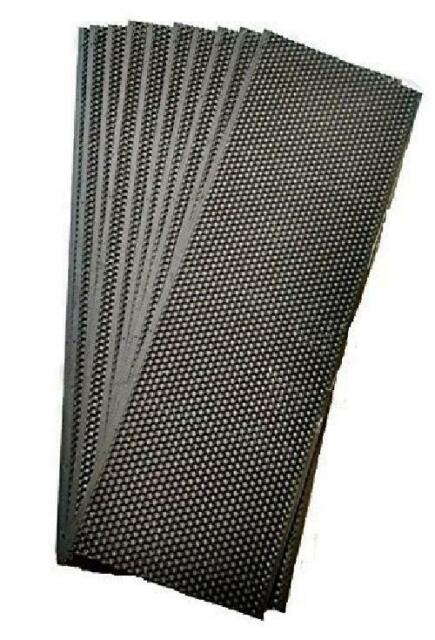 Beehive Wax Foundation - Acorn Medium Heavy Waxed Foundation
The best-selling medium acorn medium heavy waxed foundation on the market today. 
Features of our Acorn Beehive Wax Foundation (Medium Heavy)
Triple wax coating = Better Acceptance
Choose Black or White Foundation
100 Sheets Per Box
High-quality plastic
Precision molded cells
Super-rigid non-warping technology
Use:
The foundation is the template on which your bees build their honeycomb, and Acorn heavy waxed foundation is the best available. Acorn cells are deeper and more defined than the competition. They are coated with the most wax in the industry so that your colonies can take to them quickly. What's more, all Acorn Heavy Waxed Foundations have an optional breakaway communication hole to enable easy movement among the frames.
Choose either White or Black Foundation. Hint: Using Black Foundation Makes Seeing Eggs MUCH EASIER!

Weight 45 lbs
Dimensions 17 × 17 × 9 in