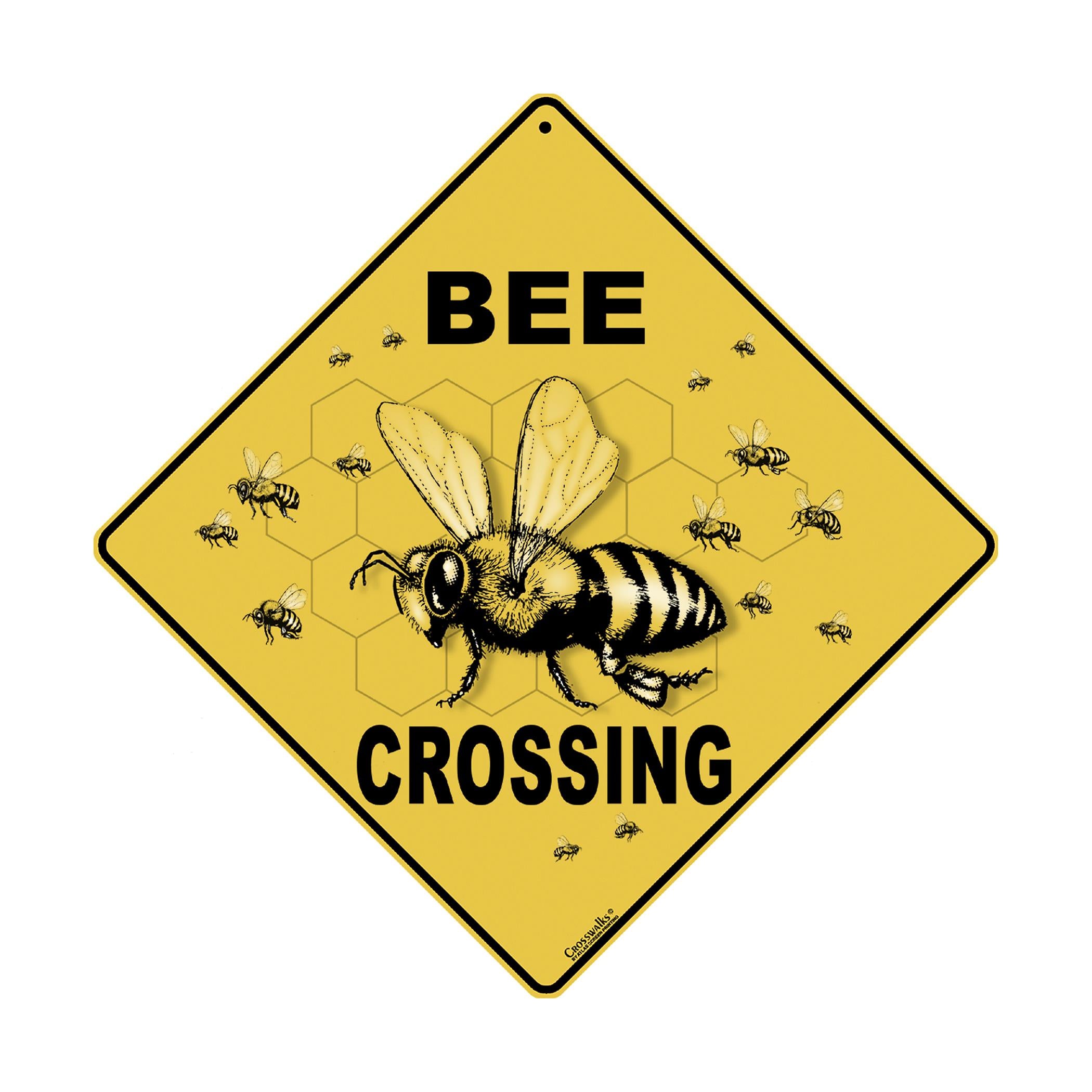 Bee Crossing Novelty Sign
Features:

12″ x 12″
Official "caution yellow" color tone
Rust-resistant
Suitable for indoor or outdoor placement
Let People Know That Bees Are About With This Bee Crossing Novelty Sign
Use:
Our Bee Crossing novelty sign makes a great novelty gift and a warning to visitors that bees are about. This sharp, detailed sign is rust-resistant, so you can mount it indoors or outdoors, depending on your preference. Hang it in the the games room, in the bee yard, or on an office door. This makes a great gift for any enthusiastic beekeepers you know.
If you like the look of this sign, you'll love our Office of the Queen Novelty Sign. We also carry a range of other gifts, including t-shirts, candles, and skincare products.
[tab]
Weight .5 lbs
Dimensions 12 × 12 × .1 in