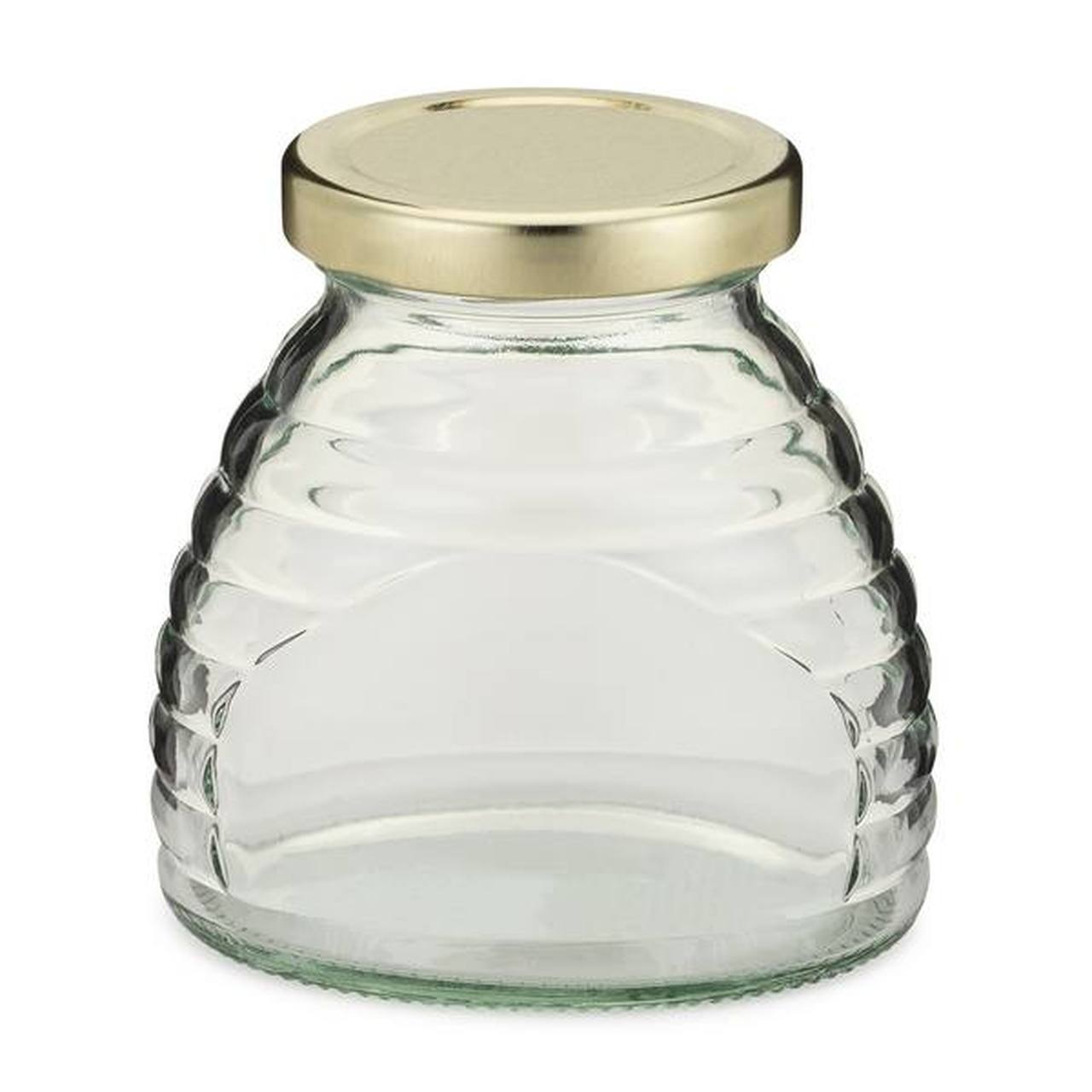 12oz Glass Skep Honey Jars - 12 Count Case - Includes Lids
Elegant 12 oz. Glass Skep Honey Jars - Perfect for Storing and Showcasing Your Honey
Product Description:
Embrace the charm of our 12 oz. Glass Skep Honey Jars, which beautifully combine functionality and timeless elegance. These jars showcase a classic European design that has stood the test of time, offering a proven and sturdy solution for storing your honey.
Key Features of 12oz Glass Skep Honey Jars:
12 oz. capacity for ample storage
Traditional skep jar design for a touch of classic elegance
Includes a 53- lid for secure storage and easy pouring
Flat surface on the side allows for custom labeling and branding
Sold in convenient 12-pack cases
Versatile Use:
Our 12 oz. Glass Skep Honey Jars are perfect for honey storage, whether you're a hobbyist or a professional beekeeper. The included 53- lid ensures a tight seal, making it easy to pour honey using a honey dipper or spoon. The jar's flat surface provides ample space for adding your own custom label, allowing you to personalize your jars and showcase your unique brand.
Invest in our 12 oz. Glass Skep Honey Jars and enjoy a timeless, elegant solution for storing and presenting your honey. Order your 12-pack case today and experience the charm of classic European design!
If you're looking to buy glass storage containers for your honey, check out our 9 oz. jars or our 16 oz.   jars with corks.

 Weight 6.5 lbs
Dimensions 15 × 9 × 4.5 in