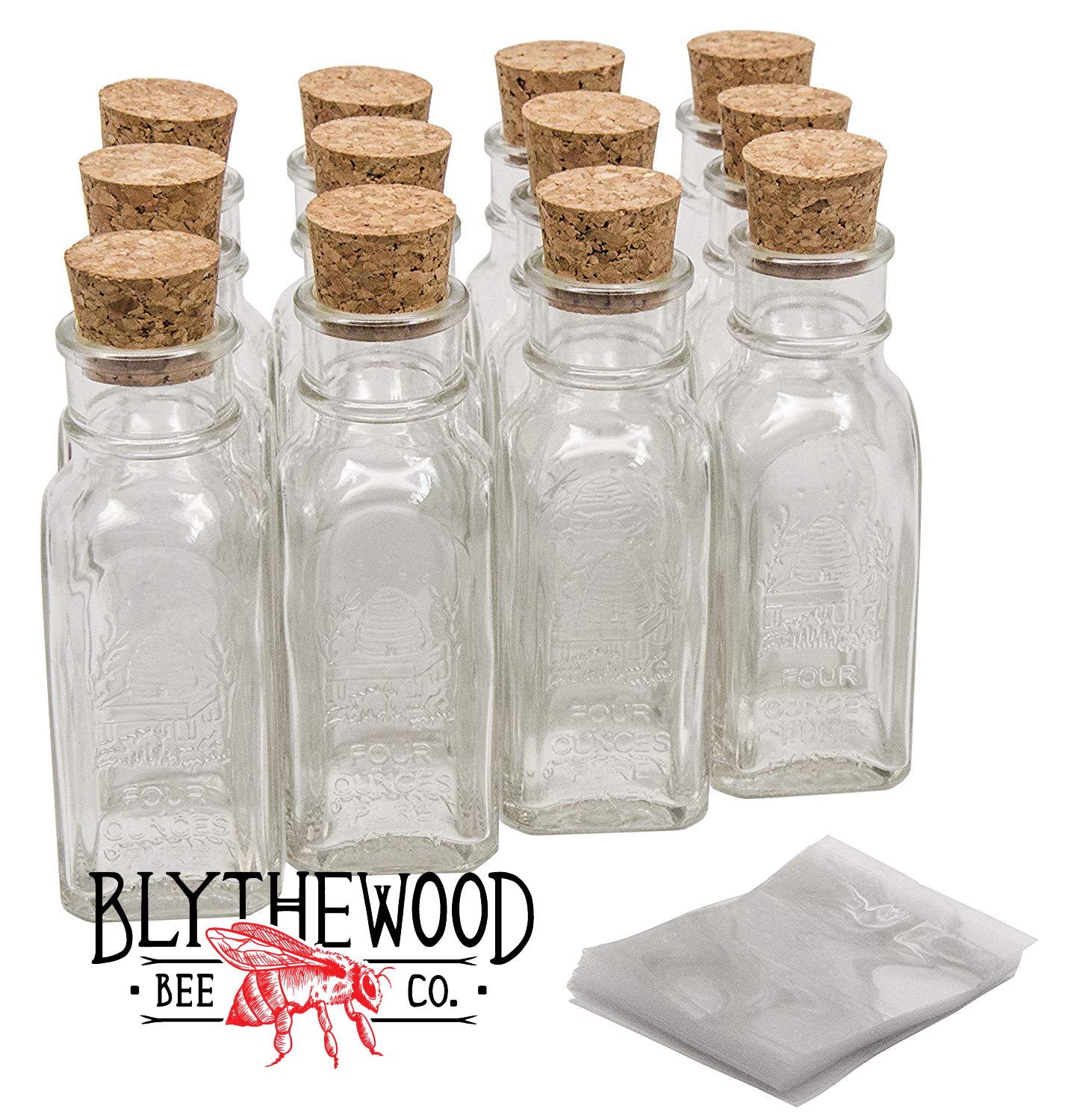 4 oz Muth Honey Jars - Case Of 36 - Includes Cork And Shrink Bands
Give Your Honey Production A Vintage Twist With This Case Of 4 oz Muth Honey Jars
Features:
Made of high-quality flint glass
Adhesive-friendly for labeling
Includes cork stopper
The case contains 36 4oz Muth Honey jars
Use:
Give your customers an old-timey feel with this case of 4 oz Muth honey jars. A modern-day reproduction of the popular 1890s-era honey containers developed by Charles Muth of Ohio, our 4 oz Muth honey jars are made with high-quality clear flint glass. A charming decorative detail with the words "4 Ounces of Pure Honey" is embossed on the front of the jar, adding to its vintage look. The remaining three sides of the square-shaped bottle are smooth to accommodate a label.
Weight 8 lbs
Dimensions 8.5 × 7.5 × 5.75 in