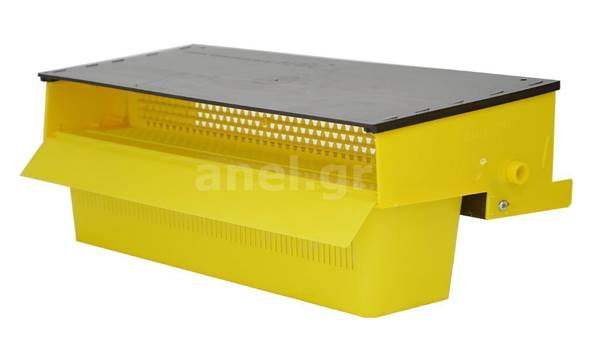 Product Description
Enhance your beekeeping efforts with our Anel Big Guy Pollen Collector, a reliable pollen trap upgrade that outshines all others. Crafted in Greece with top-notch materials, this pollen collector is compatible with 10-frame entrances and boasts numerous improvements over standard plastic pollen traps.
Features
Kind to bees: The folding anatomic pollen collection screen delicately collects pollen without harming your bees.
Special exit for queen and drones: A small hole on one side allows the queen and drones to leave during mating seasons.
Ventilated for dry pollen: The ventilated drawer promotes drying of collected pollen.
Versatile installation: Suits all types of beehives, regardless of entrance size.
Durable and reliable: Made of robust materials to ensure longevity and efficient pollen collection.
User-friendly: Simply pull out the drawer to access the pollen bounty.
The Anel Big Guy Pollen Collector isn't just another beehive accessory; it's a game-changer for any beekeeper aiming for high-quality pollen collection. Don't settle for less - get the Anel Big Guy Pollen Collector today and give your bees the pollen trap they deserve. Quality and reliability are only a click away!