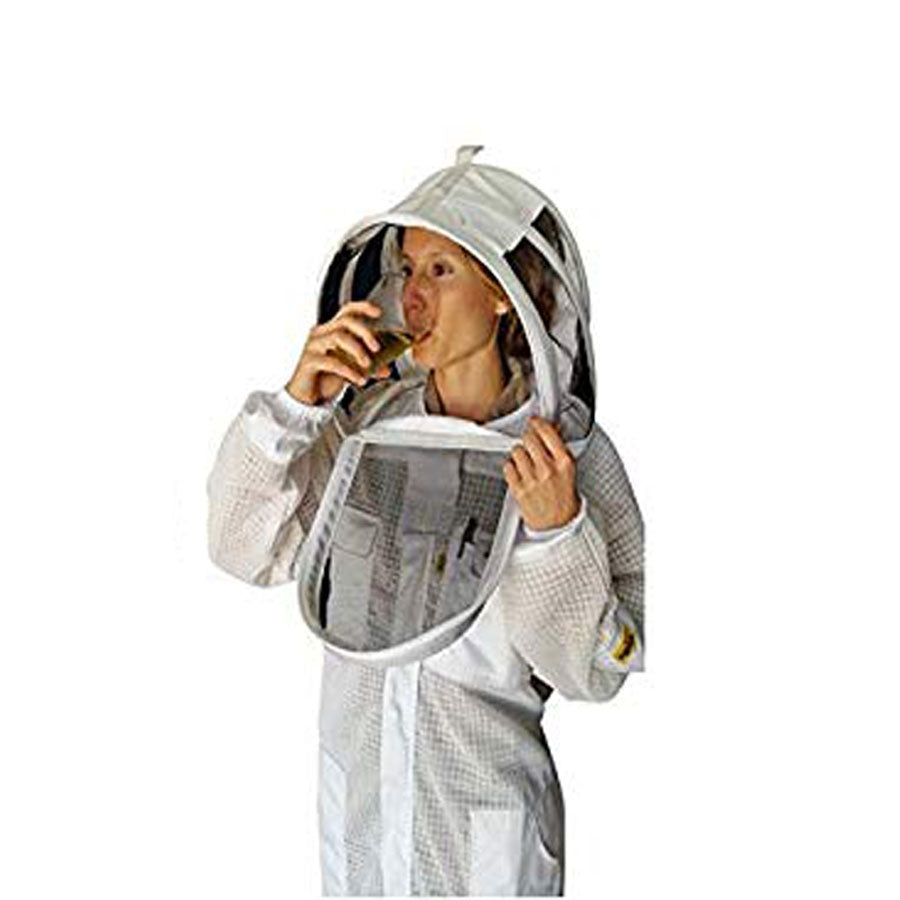 Bee Shield Replacement Veil (Fencing)
This Bee Shield Beekeeping Jacket Veil is the Perfect Replacement Veil
Features:
MADE FOR BEE SHIELD JACKETS AND SUITS ONLY.
Can be fitted to other suits and jackets by a seamstress.
Designed to sit off your face
Works with all our beekeeping jackets and suits
Fully enclosed to keep bees out
Nylon Zipper
Nylon Ribs To Help Veil Hold Shape
Use:
Whether the mask on your existing bee shield beekeeping jacket veil has a hole in it or it's simply suffering from general wear and tear, you can buy a bee shield beekeeping jacket veil on its own so you don't have to worry about replacing your entire beekeeping outfit. It also never hurts to have spare equipment, and a beekeeping mask is not something you want to be without. This is our standard beekeeping veil. It's designed to provide space between the vented screen and your face while also ensuring no bees can get inside. These veils fit both our bee shield beekeeping jacket and our bee shield beekeeping suit. We also sell other beekeeping veils, including a woven mesh beekeeping veil, a square beekeeping veil and a veil for our cool shield beekeeping jacket.
[tab]
Weight 5 lbs
Dimensions 11 x 9.75 x 1 in