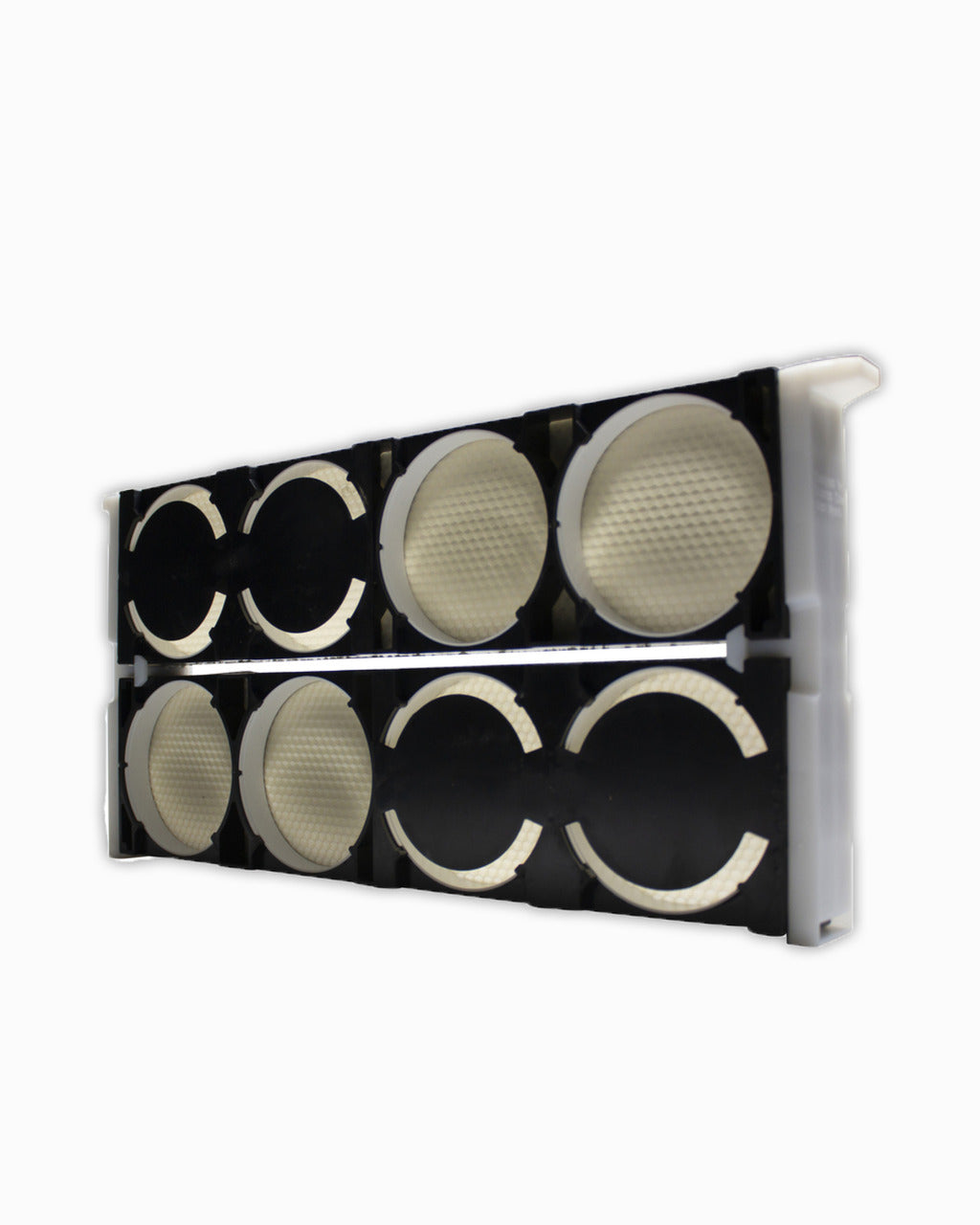 Ceracell Round Comb Frame - Double Decker Complete Kit
Save

Liquid error (snippets/product-badge line 32): Computation results in '-Infinity'

%
All New From Ceracell
This Comb Frame is a complete unit that contains the below 
- 1 x Pair of full-depth round comb clips
- 2 x Round comb frames
- 2 x Sheets of 1/2 depth, thin super, beeswax foundation
- 16 x White round rings
This round comb frame is enough for 1 unit to fit in a full-depth super; if you wish to fill a full-depth super, ultimately, you will need to buy 8 of these units. Eight units fit perfectly within a full-depth super. If you want more information, please call us or contact us via email at info@ceracell.co.nz.
Why would you want just to purchase 1 or 2 units? Well, this kit allows you to have a few round comb frames in a standard full depth box and will enable you to have standard frames within the complete depth super, meaning you can have a mix of both. But if you wish to have the full depth full of round combs, then as above, you will need 8 of these units. 
Do you want to increase the value of your honey crop by 30%?
We are introducing the all-new Round Comb Clip. The Round Comb Clip attaches 2 round comb frames to perfectly fit your standard full-depth honey Super (deep). The full-depth box comfortably fits 8 paired-up sets of Round Comb Double Decker frame sets. How does this benefit you? Well, the original round comb honey system required a larger upfront capital cost due to the custom super, but by having this clip you no longer need a custom super, metal springs, etc you only need a full depth box which every beekeeper has.
We at Ceracell like thinking outside the box, we have turned a high capital, typically hobbyist product, into a commercially viable product at an affordable price. Round comb honey typically fetches up to 30% more than your standard liquid honey out of a jar. Comb honey is viewed as clean, green, and raw honey from your hive which customers here and abroad are willing to pay a premium for.
The great thing about round comb honey is there is no extraction needed, it simply stays in the white rings, slides out effortlessly, and is placed in the round comb jars provided by Ceracell, no need for expensive extraction rooms or high contract extractions of capped frames, save on the capital investment and save on the extraction for a higher value product. Win-Win!!