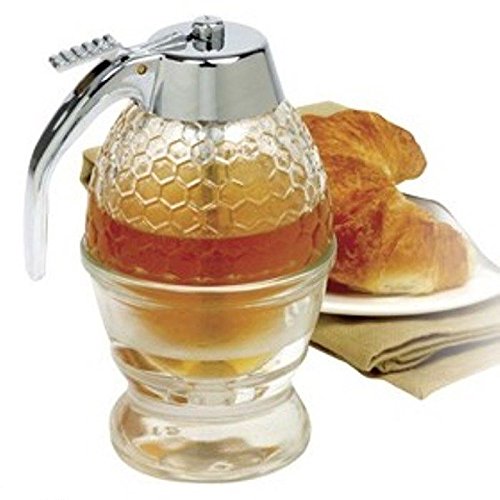 Elegant Glass Honey Dispenser | Blythewood Bee Company
Elegant Glass Honey Dispenser: Convenient & Classy
Introducing our Honey Dispenser - your perfect partner for a hassle-free and clean honey serving experience. This dispenser, a product of a proud disabled veteran-owned business, isn't just a kitchen tool, it's a blend of elegance, convenience, and practicality that adds a sophisticated touch to your table settings.
Key Features:
Perfect Pour: Equipped with a thumb lever for an easy, mess-free pour every time.
Stylish Design: Clear glass with charming honeycomb indentations, adding a decorative touch.
Versatile Use: Perfect for honey or syrup, adding sweetness without the mess.
Elevate Your Table: Enhance your table settings with a touch of elegance and functionality.
Supporting Veterans: By choosing our products, you're supporting a disabled veteran-owned business.