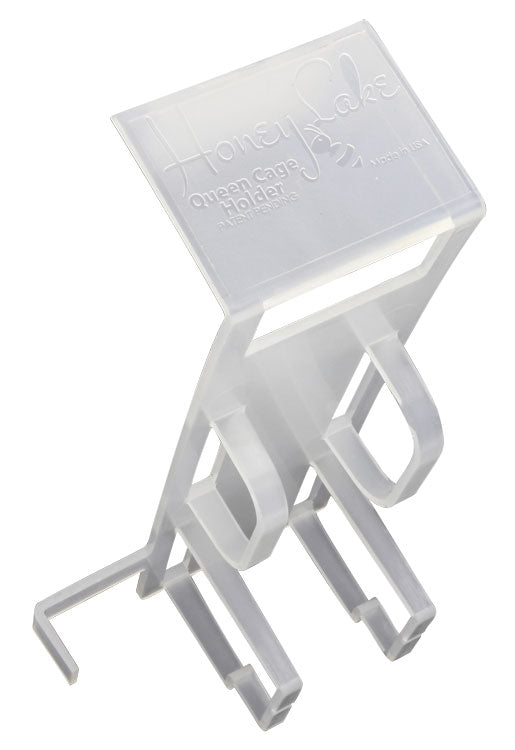 Little Mule Queen Cage Holder
Reusable Queen Cage Holder - An Essential Beekeeping Tool | Honey Lake Bee Company
Product Description:
When it comes to beekeeping, the Queen Cage Holder from Honey Lake Bee Company is your go-to accessory. Whether you're installing a new package, creating hive splits, or requeening, this versatile holder secures queen cages right where they need to be. Designed to accommodate various cage styles, from JZ-BZ and California Mini to 3-hole and roller cages, it's the perfect tool for a seamless queen-release process. And with its sturdy injection-molded plastic construction, you can count on its durability for years to come.
Features of our Little Mule Queen Cage Holder:
Holds a wide range of queen cage styles
Perfect for hive installations, splits, and requeening
Sturdy injection-molded plastic construction for lasting use
The efficient design keeps the candy plug-hole clear
Minimizes the risk of the cage falling
Product Specifications:
Width: 2 3/8"
Height: 4 1/8"
Depth: 2 1/2"
Weight: 0.3 oz
Click Here for our informational video to learn more about the Queen Cage Holder.
Click Here for complete instructions on how to use the Queen Cage Holder.