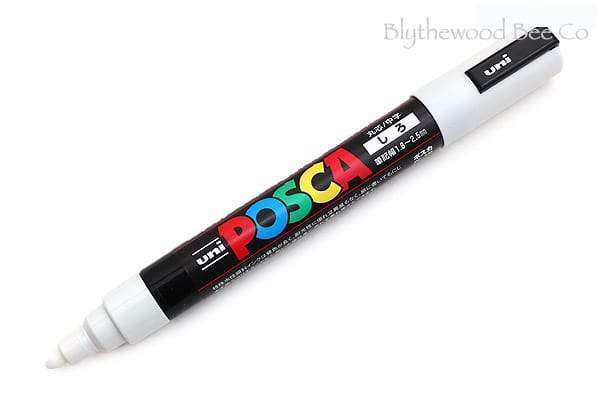 Posca Queen Marking Pen - Green
Keep your beekeeping operations organized and efficient with the Posca Queen Marking Pen in lush green. Designed for easy and safe queen bee identification, this high-quality marking pen ensures your hive management tasks run smoothly, making your beekeeping experience a breeze.
Features of Posca Queen Marking Pen - Green :
Available in five colors: white, blue, green, yellow and red
Vibrant Green Marking
Safe and Non-Toxic
Improved Hive Management
Easily fits in your pocket
Designed using international color code
Use:
These Posca queen bee marking pens are the best way to track the age of your queen bees. We sell every color you'll need, including white, blue, green, yellow and red. These pens are the perfect size to slip into your pocket, and the lid clips ensure they're securely fastened to your clothing. To mark your queen, take the frame with the queen out of the hive, hold it in one hand or set it on the lid of your hive and simply put a small spot on her thorax. To see it in action, check out this YouTube video.
The chart below explains the age designations associated with each marker color. The color you use to mark the queen bee is based on the last number of the year that the queen was born. Since queen bees don't live longer than five years, the color code resets on the sixth year – you'll see in the chart that you use white to mark queens born in years ending in a 1 or a 6.
Queen Marking
Year Ending
0 or 5 – Blue
1 or 6 – White
2 or 7 – Yellow
3 or 8 – Red
4 or 9 – Green
To make marking your queen bees easier, you can purchase a queen bee marking tube. We also sell a queen bee marking combo kit that comes with both a marking tube and a marking pen.
[tab]
Weight 0.30 lbs
Dimensions 5.5 × .75 × .75 in
Choose-color White, Blue, Green, Yellow, Red