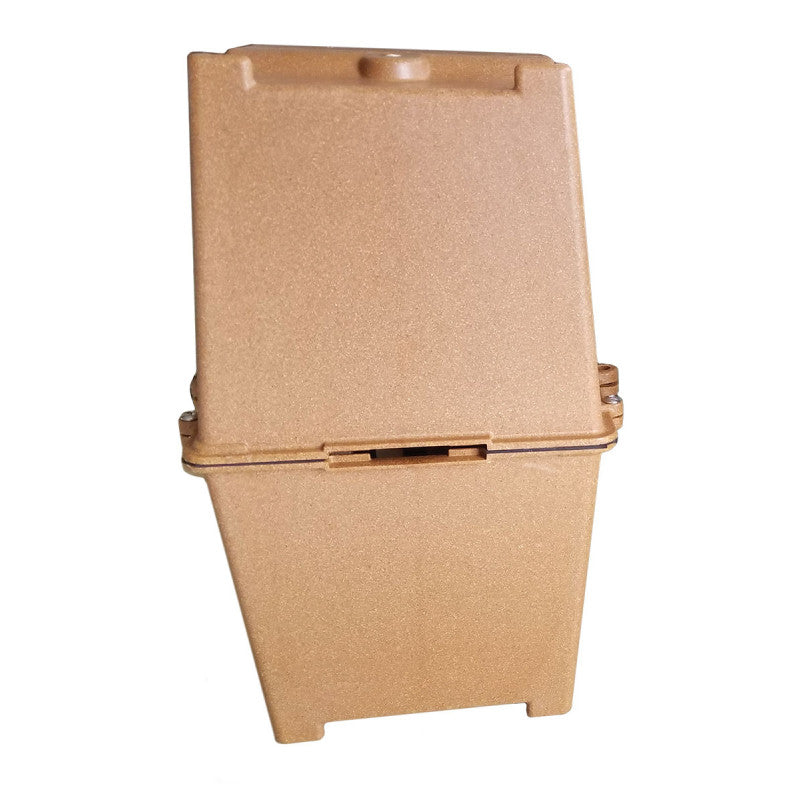 Refubees Bee Swarm Trap | Newest Swarm Trap on the Market
Capture swarming bees safely and effectively with RefuBees, the newest bee swarm trap on the market. Protect your hive and expand your apiary. Shop today!
Description of our Refubees Bee Swarm Trap:

The Refubees Swarm Trap is the newest swarm trap created by Horizons Innovation. The swarm trap was part of an Indiegogo Campaign started by Jeff Nelson at Horizons Innovation. This honeybee swarm trap is created with an extraordinarily strong food-grade plastic that is textured. The product ships UNASSEMBLED but are easy to assemble with the included hardware. This is a 40 Litre trap that holds 6 assembled medium frames which are NOT included.


Features:
Commercial Packaging
Assembly Hardware Included
Hold 6 Medium frames
Mounting Point Are Molded Into The Trap
Easily Mountable With Bungee Cords
Will Last For Years!
Includes 2 Swarm Commander Premium Swarm Lures
See Assembly Video And Mounting Video Below:

Dimensions: 11.25 L X 11.25 H x 11 W
Weight: 4.6 Lbs