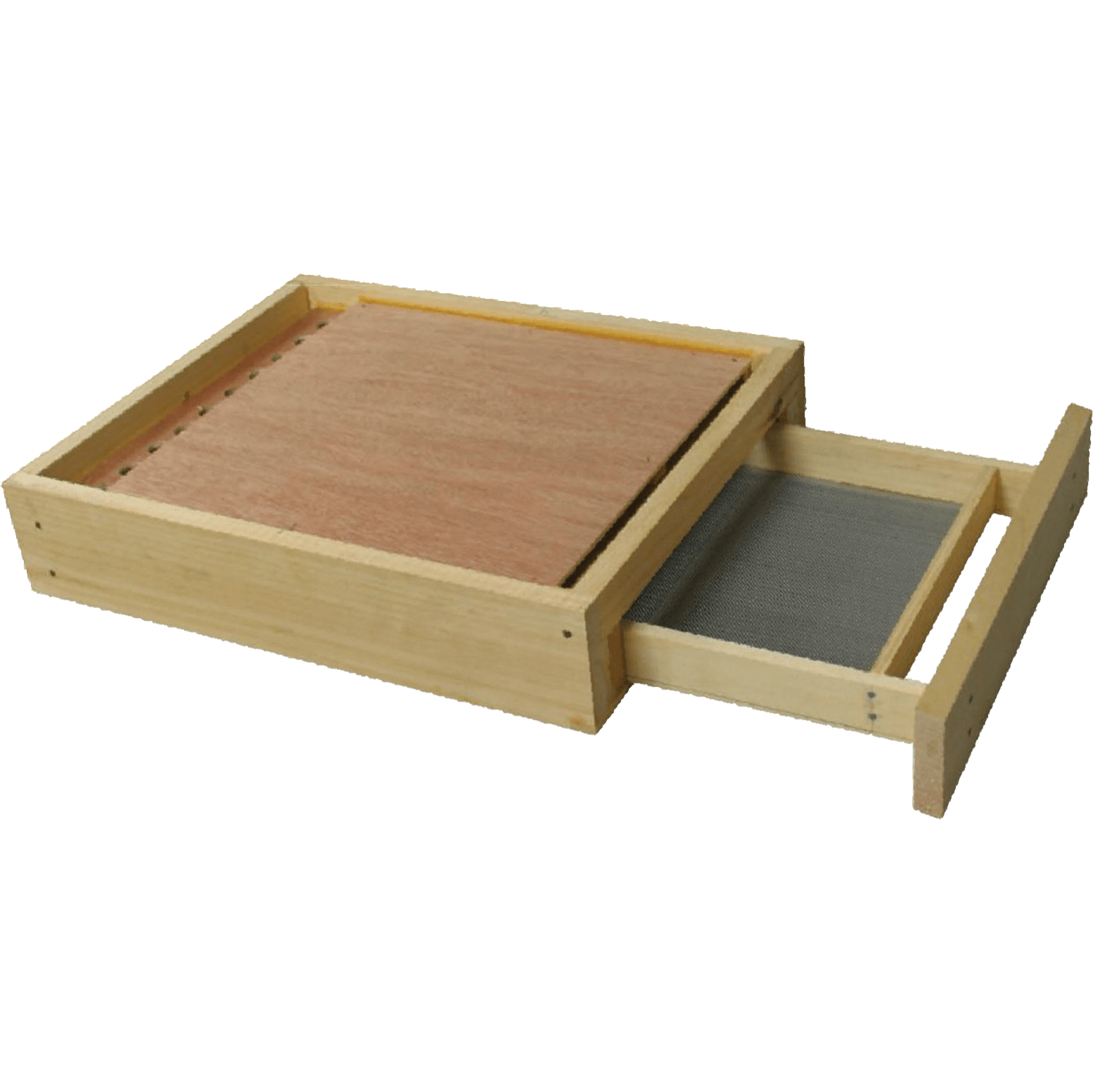 Sundance Pollen Trap - Collect High-Quality Bee Pollen
Collect Your Own Pollen With Ease Using This Bottom-Mounted Sundance Pollen Trap
Features:
Bottom mount
Rear access pollen drawer
Suitable for 10-frame equipment
Use of

Sundance Pollen Trap: Collecting High-Quality Bee Pollen
The bottom-mounted Sundance pollen trap is arguably the best trap on the market. Its ingenious design ensures little or no debris gets in the collected pollen, allows some pollen to bypass the trap so the bees have enough to feed their young, makes it easy to harvest the pollen without disturbing the bees, and provides airflow to the collected pollen.
This bottom-mounted trap comes fully assembled and facilitates the collection of fresh, clean pollen for use in pollen patties or to sell. Pollen is clean and can be harvested without opening the hive. Can be turned "on" or "off" without removing the trap from the hive. The integrated Luan cover protects the pollen from debris that falls within the hive. An easily accessible collection drawer allows for more frequent collection, ensuring the freshness of the pollen.
We also sell entrance pollen traps, which are available in plastic and wood form.
[tab]
Weight 15 lbs
Dimensions 20 × 17 × 9 in