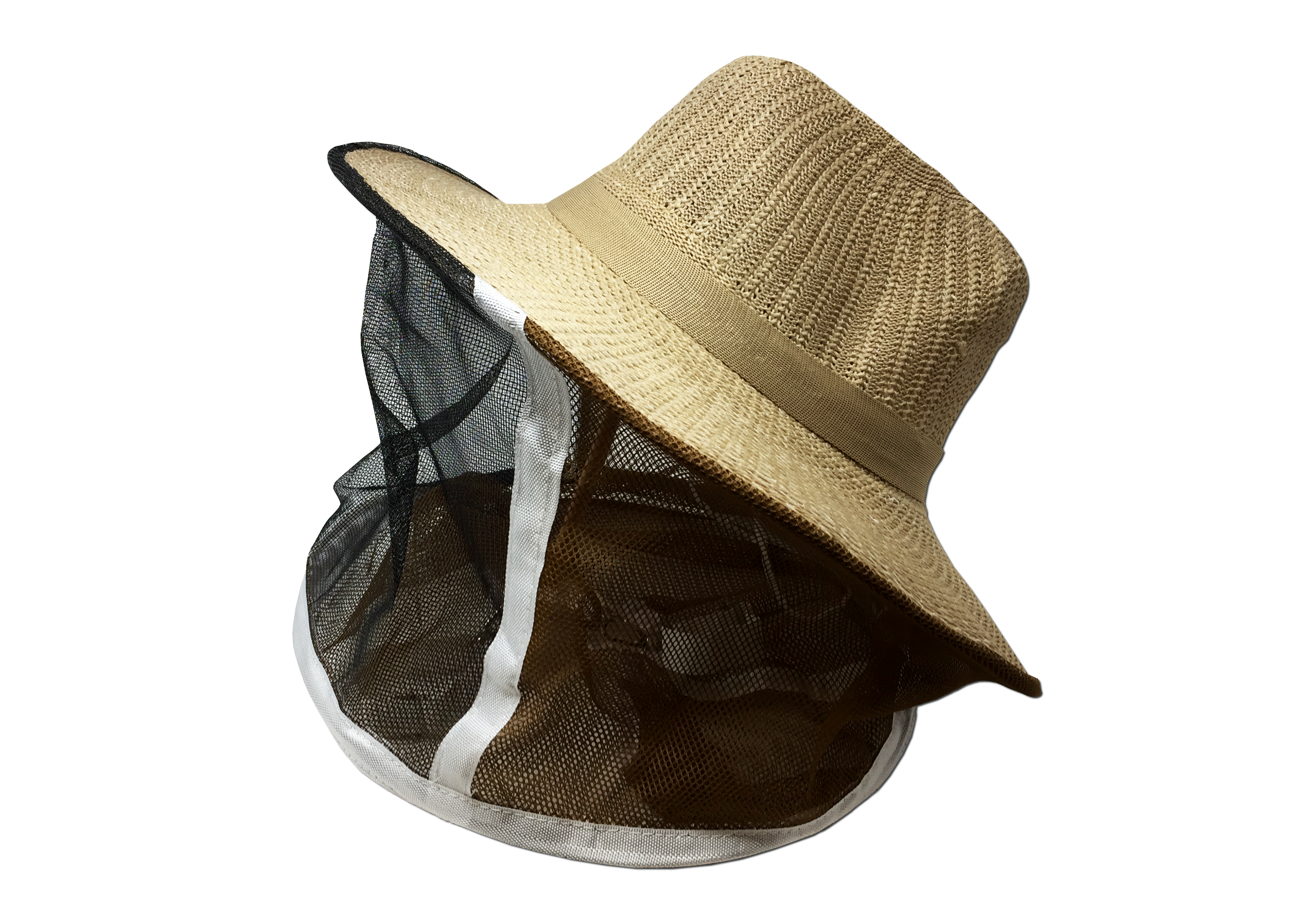 Woven Beekeeping Veil Hat
Features:
Durable mesh face veil
Breathable mesh woven hat
Adjustable chin strap for a snug fit
Get The Most Bang For Your Buck With Our Woven Mesh Beekeeping Veil Hat
Use:
This comfortable woven mesh beekeeping veil hat is perfect for quick trips to your hive. It is incredibly easy to use and is guaranteed to keep you safe from both sun and stings. The mesh face veil is durable and lightweight, and the adjustable chin strap gives you the best possible fit. A sweat-absorbing band in the front of the hat makes this the perfect veil for a hot summer day. This veil is great value for money and an ideal accessory for any aspiring beekeeper.
If you're looking for something more heavy-duty, check out our Beekeeping Safari Pith Hat. We also carry a wide range of protective gear, including gloves, suits, and jackets.
[tab]
Weight .5 lbs
Dimensions 16 × 15 × 7.5 in