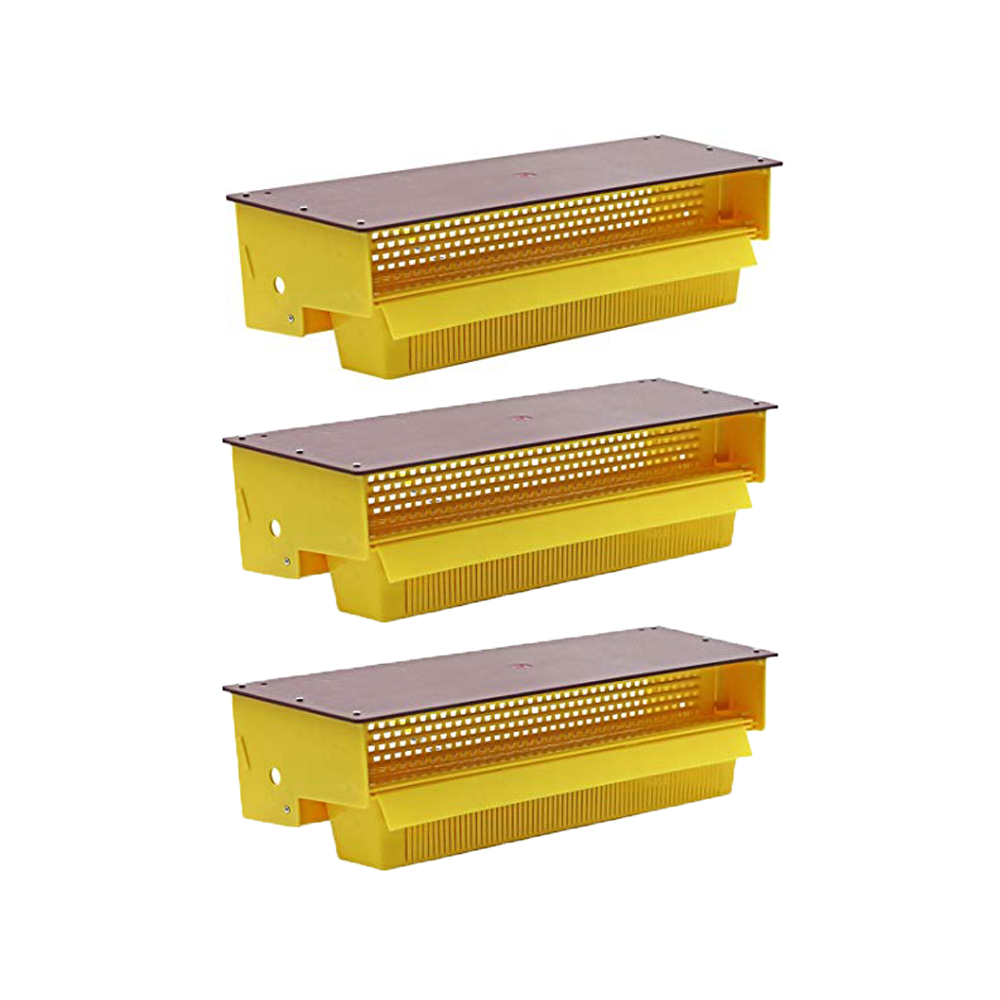 10 frame Plastic Pollen Trap 3 Pack | Blythewood Bee Company
Product Description
Take your beekeeping to the next level with the Blythewood Bee Company's standard plastic pollen trap. Engineered from sturdy plastic, this pollen trap offers ideal ventilation and an efficient way to collect pollen from your hive. An essential tool for all beekeepers.
Features
Designed considering ventilation for maximum efficiency.
Constructed from strong plastic, ensuring durability.
Slide-out tray included for convenient pollen collection.
Each weighs just 1.5 lbs - light enough to handle with ease.
Perfectly sized at 17 x 11 x 8 in to fit your hive entrance.
Install this trap at your hive's entrance and watch it perform. The specially built collecting screen can be adjusted for optimal pollen collection, and it ensures only the purest pollen gets through. We suggest daily pollen collection when the trap is deployed and removing the trap during adverse weather to prevent damage.
For a trustworthy, simple solution for pollen collection from your hive, choose Blythewood Bee Company's standard plastic pollen trap. Ready to enhance your beekeeping journey?