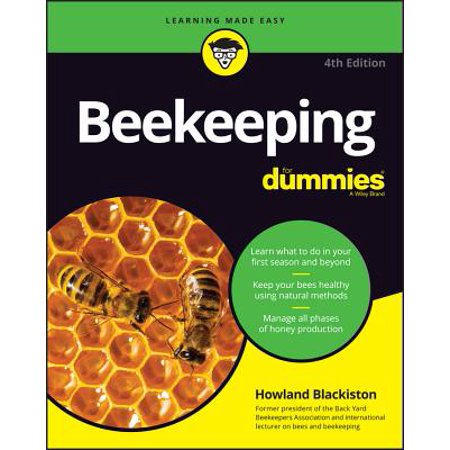 Beehives Beekeeping For Dummies 5
Beekeeping For Dummies Is Your Guide To Becoming A Successful Backyard Beekeeper
Are you ready to embark on a fascinating journey into the world of beekeeping or looking to take your apiary expertise to the next level? Look no further than "Beekeeping For Dummies 5," the latest edition of the definitive guide for bee enthusiasts of all levels. Packed with practical advice, expert insights, and valuable tips, this book is your key to unlocking the sweet rewards of beekeeping.
Features of Beehive Beekeeping for Dummies 5:
4th edition
Covers urban, suburban, and rural beekeeping
Focus on practical, hands-on advice
Use:
Beekeeping for Dummies is your all-in-one guide to becoming an accomplished beekeeper. The latest edition gives everyone from novice farmers to seasoned experts the most trusted and up-to-date information on this global hobby. The book includes complete instructions for assembling and maintaining beehives, handling all phases of honey production, using the latest tools and equipment, and much more. This is a great how-to guide for urban, suburban, and rural beekeepers. It also gives great tips for those of you who are looking for the most natural, and environmentally friendly, methods of keeping your bees healthy and happy.You can find information on our Shipping and Returns Policy here. If you've already got a copy of Beekeeping for Dummies and are looking for further additions to your library, check out The Bees In Your Backyard and Honeybee Democracy, both of which come with the Blythewood seal of approval.
[tab]
Weight 1.5 lbs
Dimensions 9.25 × 7.5 × 1 in