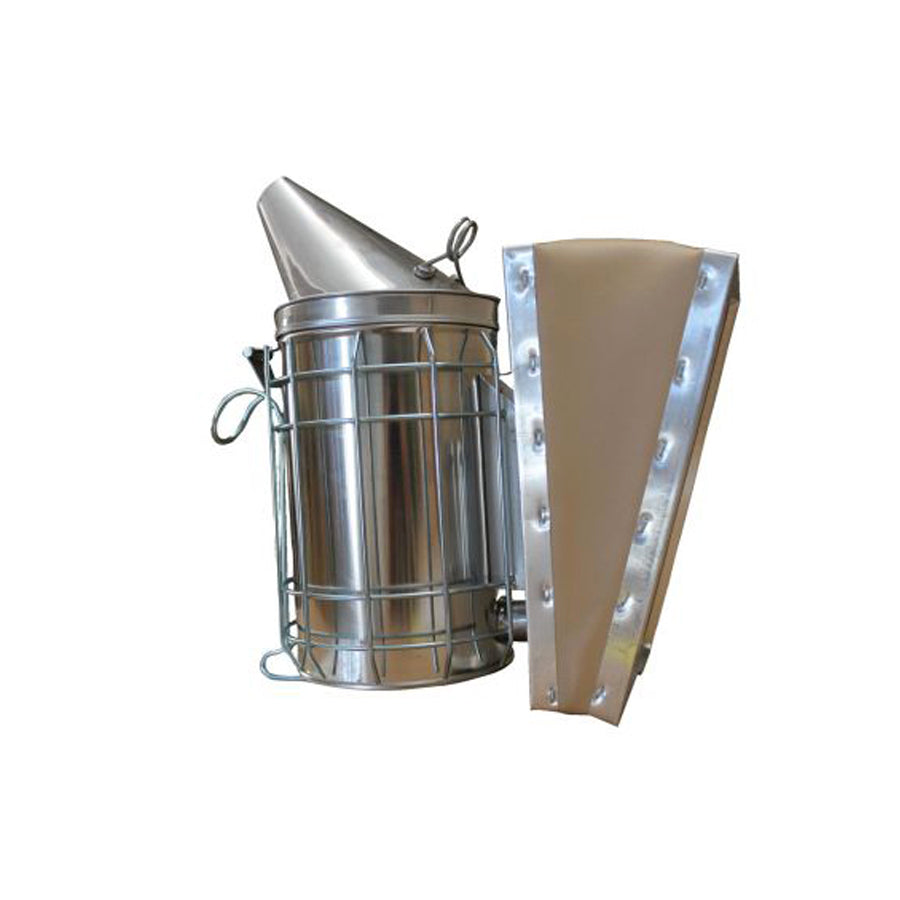 Best Small Bee Hive Smoker
Experience superior smoke output and beekeeping efficiency with our stainless steel best Bee Hive Smoker. Elevate your beekeeping practices!
Take The Stress Out Of Smoking With This High-Quality Stainless Steel Best Beekeeping Smoker
Salient features of our Small Bee Hive Smoker:

Stainless steel construction
Wire shield
Hanging hook
High-quality bellows
Use:
A good smoker is a must-have piece of beekeeping equipment; it produces cool, white smoke that will help keep your bees calm. Our stainless steel best beekeeping smoker will keep you and your bees safe for as long as you need. It has high-quality bellows, special binding for grip, special valve construction for quick refills, and no exposed edges. This smoker is available in standard or large, so make sure to choose your preferred size at checkout.
If you need premium applewood smoker fuel or smoker fuel smoker circles, we stock those as well.

Due to these smokers being imported from overseas, some features may be slightly different than pictured. Regardless, these smokers are of great value.
Want to know how to light a bee smoker for longer use? Watch the video below!
Video credit: TheOhioCountryboy
Standard
Weight 1.5 lbs
Dimensions 9 × 8 × 4.75 in
Large
Weight 2.5 lbs
Dimensions N/A
Choose-size Standard, Large