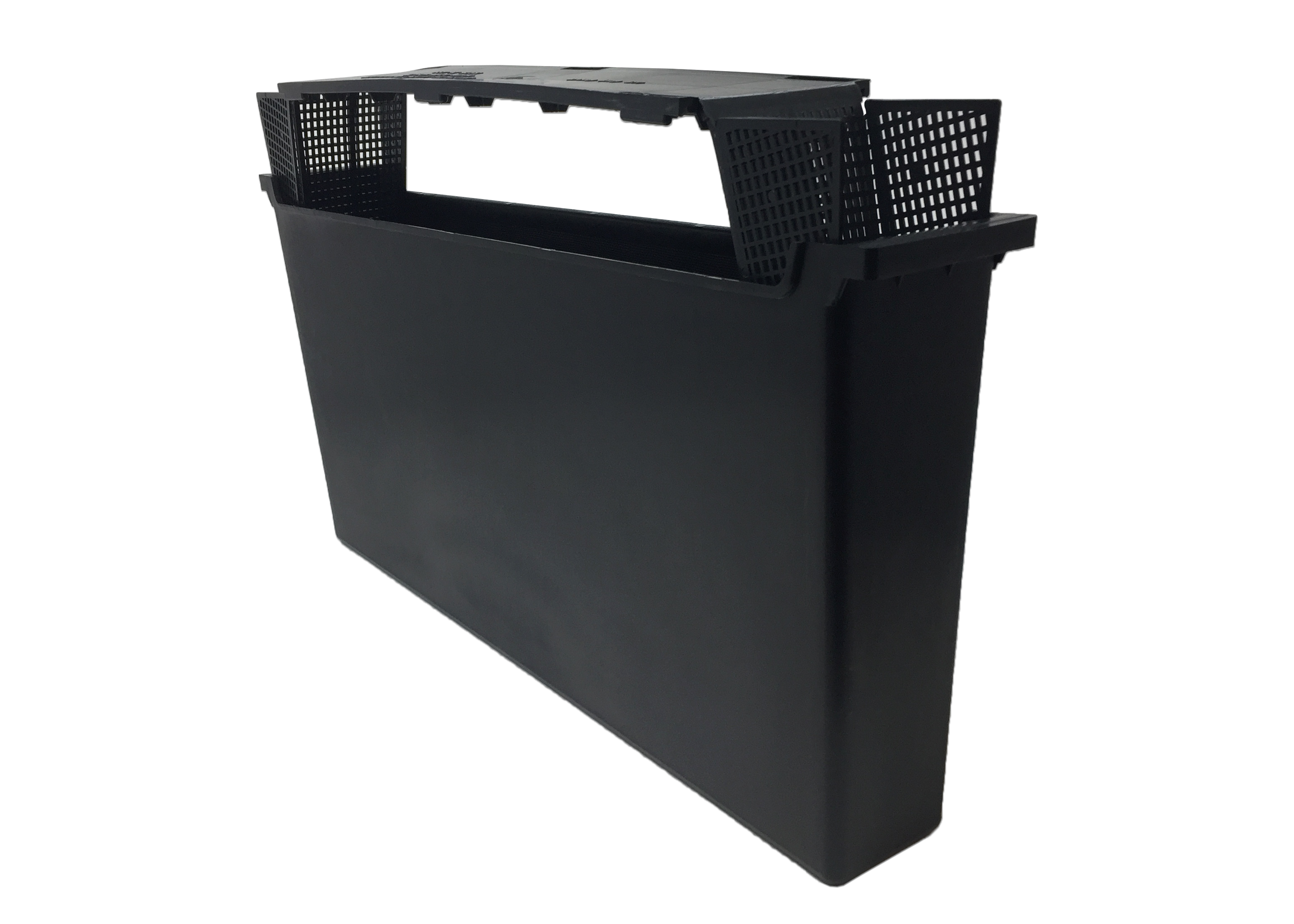 Mother Lode Products | 2-Gallon Bee Hive Feeder Frame
Description:
This new and improved cap and ladder set is used in conjunction with our 9 1/4″ inside plastic feeders.  They provide additional protection and keep your bees from drowning inside the filled feeder.
Made from heavy-duty, black polypropylene plastic, they will last for multiple seasons.  The cap and mesh ladders are produced as one piece.  Open the ladders and fold the mesh flanges inward. The mesh of the ladders provides traction for the bees to climb in and out as well as to confine them to their eating area.
Be sure the support bars into place across the opening of the inside feeder. Then, insert the mesh ladders are the trough of the inside feeder. The cap snaps onto the top of the feeder.
Liquid feed is poured into the feeder through one of the gaps on top of the inside feeder.   After each feeding, we suggest washing the cap and ladders with warm, soapy water.
New Style Cap & Ladder!
Much easier to assemble!
Easier to fill.
Bottoms out in of Feeder – Bees cannot get around.
Helps prevent drowning.
Helps prevent comb build-up in
Reduces bowing & bending of feeder
Fits all Mother Lode
Black Polypropylene
Made in