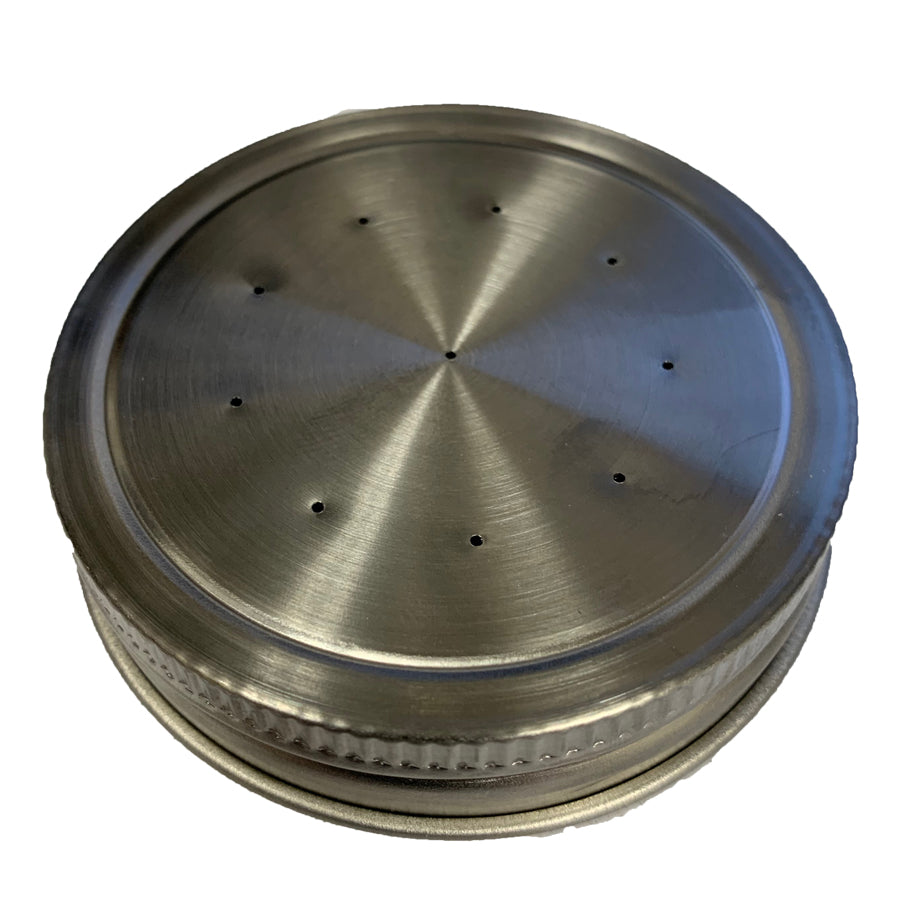 Stainless Steel Feeder Lid
Description:
Tired of rusting feeder lids that to your glass feeder jar? Tired of having to replace your lids on a normal basis due to rusted holes and lids? If so, we have your solution. Our Stainless Steel Feeder Lids are the solution to our old rusty feeder jar lids. If you prefer plastic feeder lids, take a look at our heavy duty plastic feeder lids.  With either solution, you'll enjoy the convenience of no rust beehive feeder lids. 
To clean: Remove O-ring from the stainless lid and place in boiling water. Place the O-rings in mild bleach water. Can sit in bleach water 15 minutes to overnight. Rinse with scent-free dish soap and water.
Features:
Stainless Steel Construction
Won't Rust Or Seize To Your Feeder Jar
Fits Standard Feeder Jars (Not Large Mouth Mason Jars)
[tab]
Dimensions: 0.75 x 2.75 x 2.75
Weight: 0.1 LB