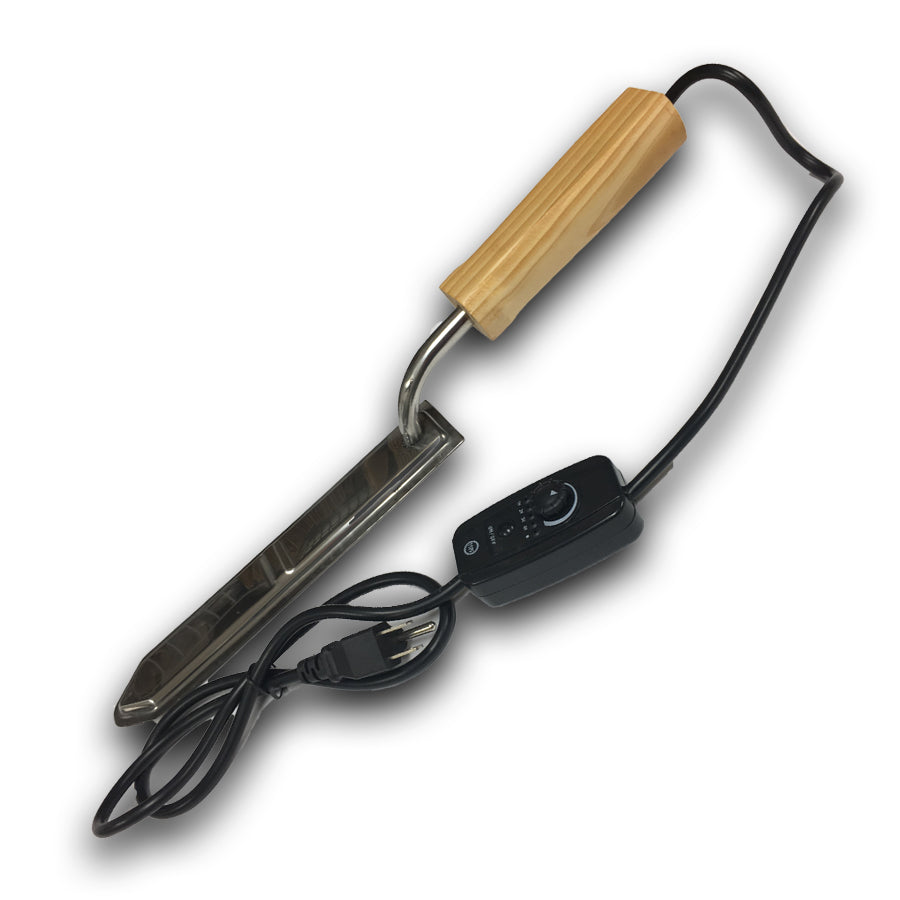 Electric Uncapping Knife w/Thermostat
Description
If you are considering purchasing an electric uncapping knife for harvesting your honey then look no further. Blythewood Bee Company is pleased to offer this brand new model Electric Uncapping Knife With Adjustable Thermostat.
Many beekeepers have had issues with their hot knives, burning up and basically ruining the hot knife due to the lack of ability to control the temperature. Our hot knife gives you the ability to adjust the temperature to 5 different heat settings.
Electric Uncapping Knife with Thermostat - Effortless Honeycomb Uncapping
Just turn the thermostat dial to the desired temperature setting and begin uncapping your honey. Always take care when using electric uncapping knives. They can burn you if not used properly.
[tab]
Weight 1.5 lbs
Dimensions 18 × 3 × 2.5 in