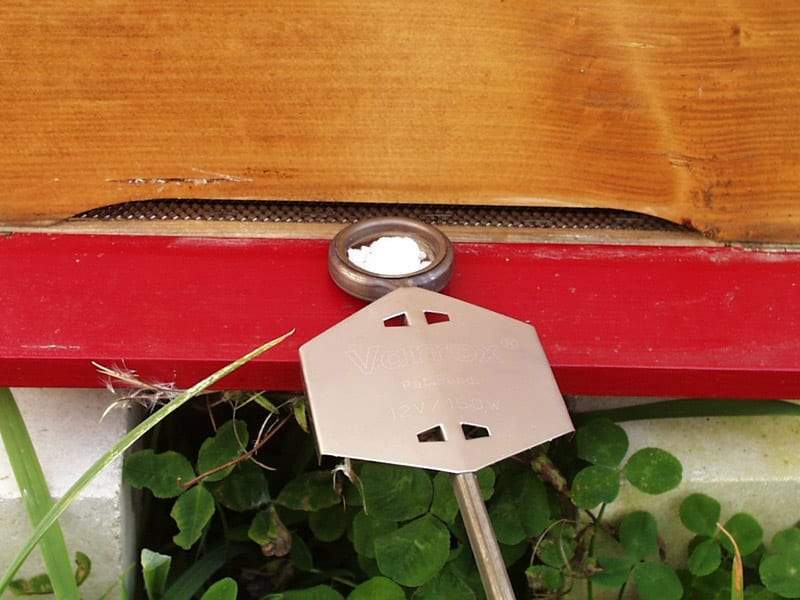 Varrox Vaporizer - Varroa Mite Treatment
This Varrox Oxalic Acid Vaporizer Is An Outstanding Vaporizer At A Great Price
Features:
Stainless steel pan
High efficacy rate
Water resistant for short cooling period
Features side wings
Use of Varroa Mite Treatment:
This Varrox Oxalic Acid Vaporizer comes with side wings that serve to keep the vaporizer from overturning in the hive. To use, load the cup of the vaporizer with one gram of oxalic acid, per brood chamber. Insert it in the hive and connect it to any 12-volt battery. The vaporization will complete in 2 1/2 minutes. Disconnect the vaporizer and leave it in the hive for a minute more to seal in the vapors, and you're finished. Remove it from the hive, dunk in a pail of water to cool, and you're ready for your next hive. Remember to seal the hive for 10 minutes after you remove the vaporizer to lock in the vapors. Cut pieces of foam work great for this.If you're looking for a battery to power your Oxalic Acid vaporizer, check out our Neptune 12 Volt Battery with charger. For those of you with serious varroa mite infestations, we also sell varroa checkers, varroa counters, varroa mite away strips, and oxalic acid wood bleach.
[tab]
Weight 2.00 lbs
Dimensions 14 × 3.33 × .5 in