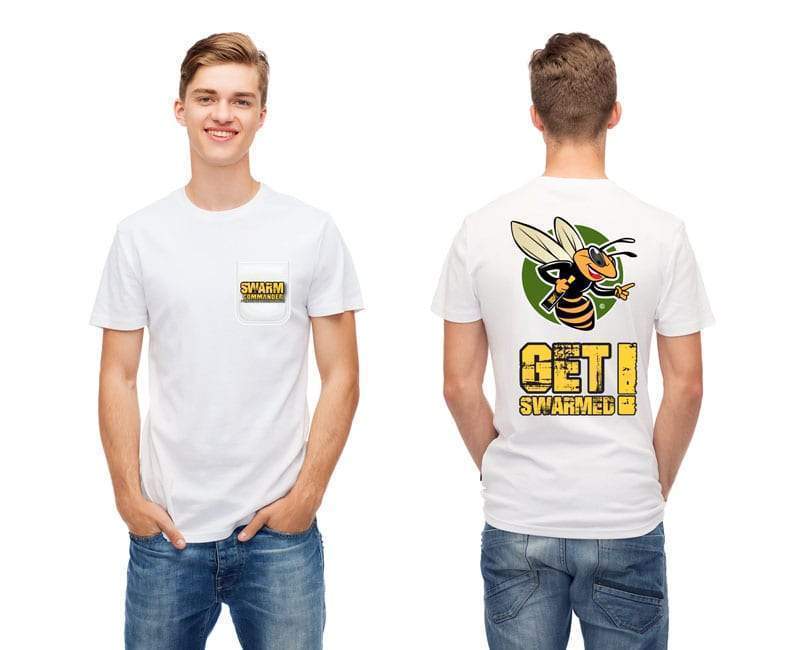 Bee Swarm Commander T-Shirt
This Swarm Commander T-Shirt Is The Perfect Gift For Your Favorite Bee Enthusiast
Features:
Holds out after repeat washes
Soft, durable material
100% pre-shrunk cotton
Use:
This "Get Swarmed" Swarm Commander t-shirt is the perfect gift for any beekeeper in your life. It's made of ultra-soft, durable cotton, making it the ideal clothing to be worn under a suit, or just around the house. Its extra 3-inch tail means it stays tucked in, providing the most comfortable wear possible.
We also offer a range of other bee-related gifts, including fleeces, mugs, jewelry, and books.
[tab]
Weight 0.50 lbs
Dimensions 12 × 5 × 1 in
Sizes 5-XLarge, 4-XLarge, 3-XLarge, 2-XLarge, X-Large, Medium, Large, Small