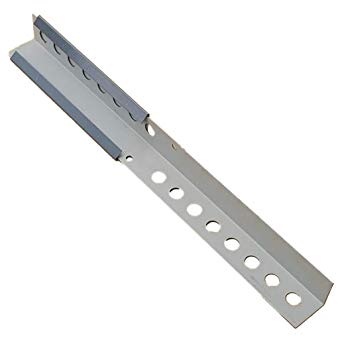 Beehive Mouse Guard / Entrance Reducer
Beehive Mouse Guard and Entrance Reducer
Enhance the security and functionality of your beehive with our Beehive Mouse Guard and Entrance Reducer. This product is designed for beekeepers who prioritize the safety and maintenance of their hives. It features:
Universal Fit: A unique sliding design that comfortably fits both 8-frame and 10-frame hives.
Dual Functionality: Serves as an effective entrance reducer and a reliable mouse guard.
Aluminum Construction: Crafted for durability, providing resistance against corrosion and rust.
Optimal Hole Size: Features 3/8 inch holes that permit bees to pass while effectively blocking mice.
Easy Installation: Simple to attach with either a basic nail or screw, or can be held in place by weights.
This product is a testament to our commitment as a disabled veteran-owned business, ensuring your beehives are secure and functional
Weight .25 lbs