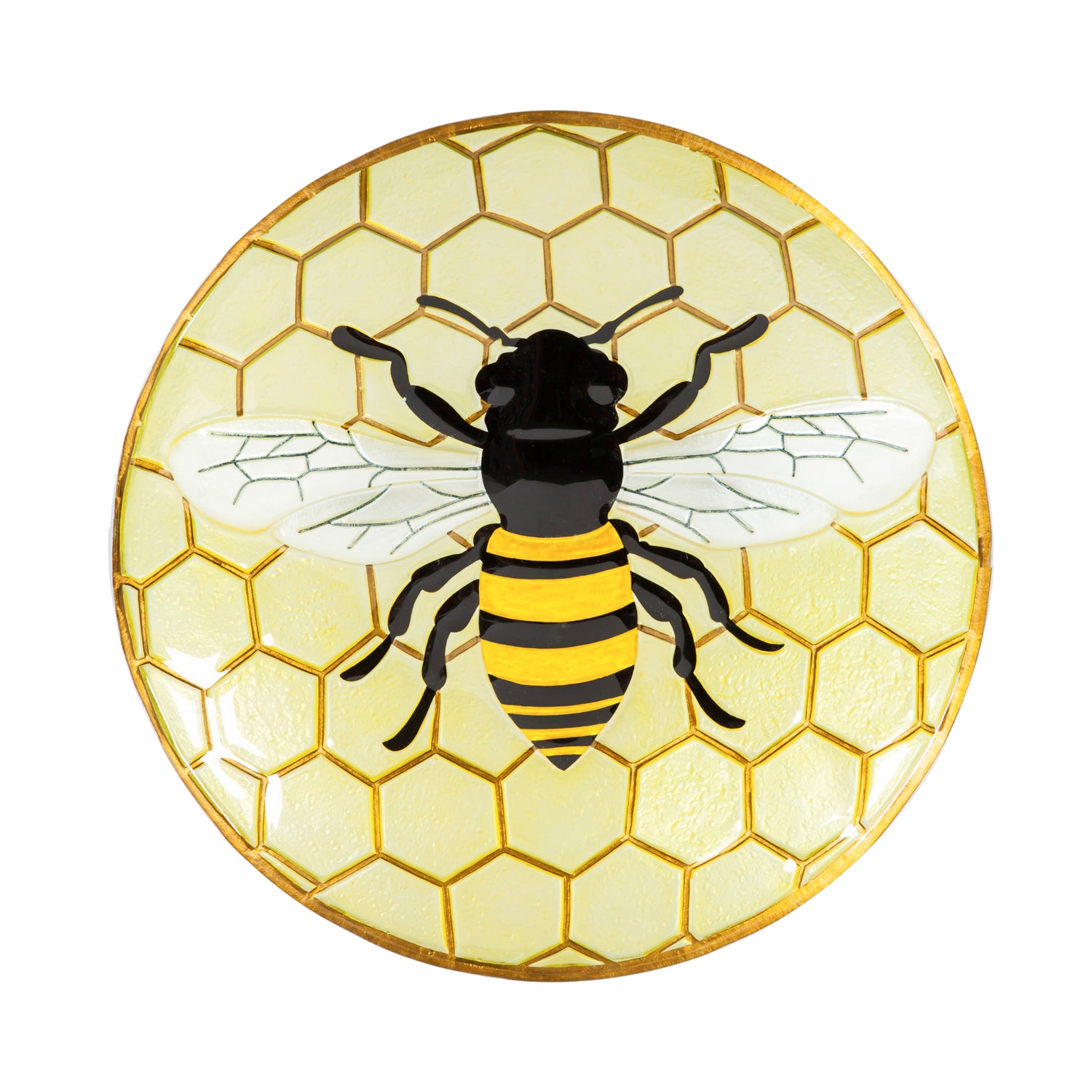 Beautiful 18 Glass Bird Bath
Product Description:

Add a touch of charm to your garden or home with our delightful 18" yellow glass bird bath. Featuring a honeycomb pattern and a bumble bee centerpiece, this bird bath is a delightful addition to any outdoor or indoor space.
18" Yellow Glass Bird Bath with Honeycomb Pattern and Bumble Bee Design
Key Features of our Beautiful 18 Glass Bird Bath:
18" diameter glass bird bath with embossed details
Yellow design featuring a honeycomb pattern and bumble bee centerpiece
Hand wash only for easy maintenance
Can also be used as a food-safe, large decorative bowl
Stand NOT included
Versatile and Eye-catching:
This unique glass bird bath doubles as a large decorative bowl, offering versatility and style for your home or garden. The food-safe design allows you to use it for serving food during special occasions or as a stunning centerpiece on your dining table.
Caring for Your Bird Bath:
To maintain the beauty and longevity of your bird bath, hand wash only with mild soap and water. This ensures the vibrant colors and intricate details remain in pristine condition.
Please note that the stand is not included, providing you the freedom to choose the perfect stand to complement your personal style and decor.
Enhance your garden or home with our charming 18" yellow embossed glass bird bath, featuring a honeycomb pattern and bumble bee design. Order yours today and create a welcoming atmosphere for your feathered friends or elevate your dining experience.