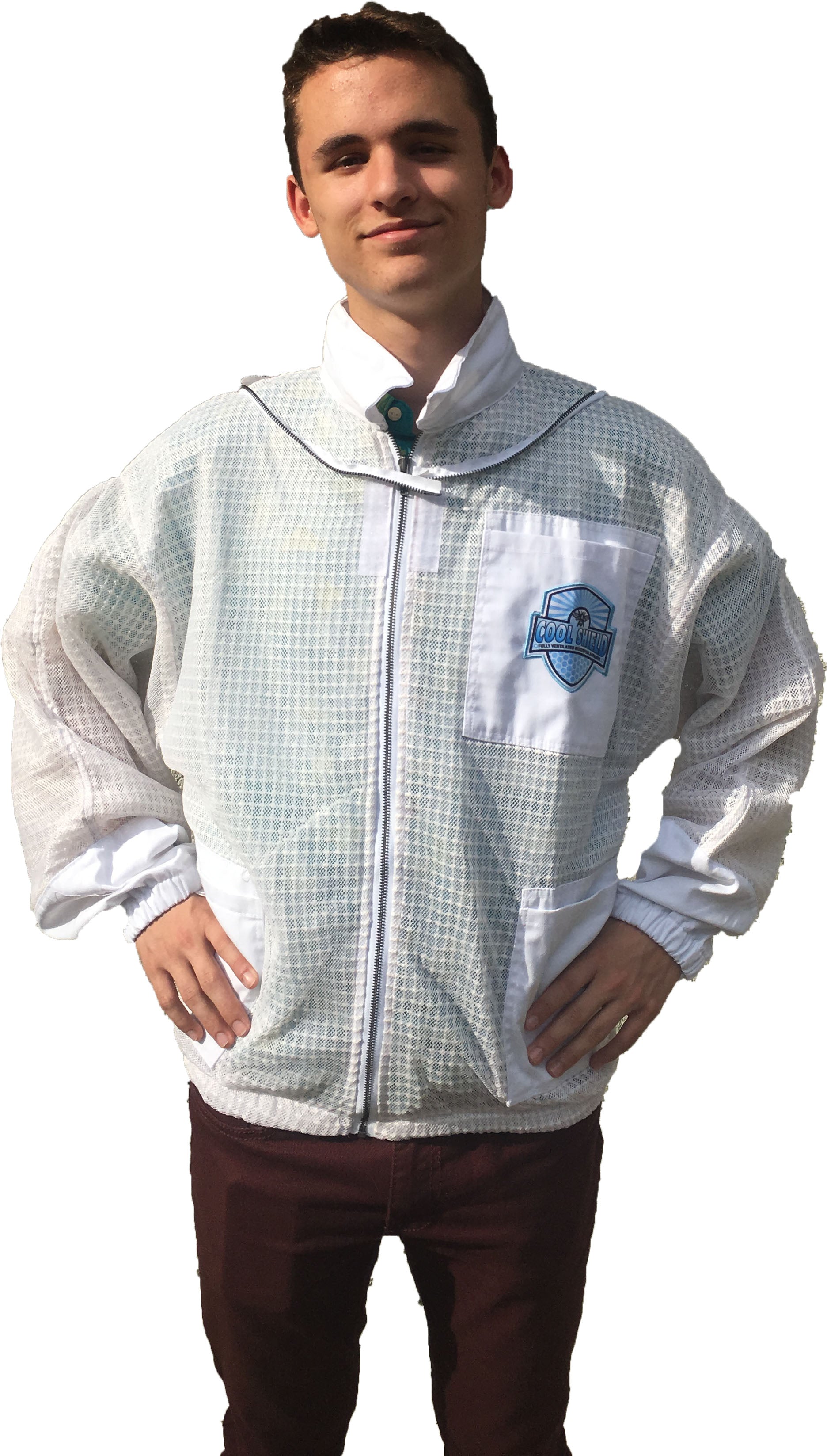 Cool Shield Ventilated Beekeeping Jackets
Keep Yourself Protected With Cool Shield Ventilated Beekeeping Jacket
Features:
Machine washable
Sizes XS – 10XL
Heavy PLASTIC Duty YKK zipper
Deep pockets with velcro closure
Three layers of ventilated fabric
Removable Fencing Veil
Use:
This Cool Shield ventilated beekeeping jacket is perfect for the long, hot summer and the lingering warmth of fall. The triple-layered, ventilated fabric keeps you cool, while the layering method prevents the bees from stinging you as their stingers aren't long enough to reach your body. Our fully ventilated bee wear has high-quality brass YKK zippers, three layers of ventilated fabric, and two deep pockets at the legs with velcro closures. Because we have quality standards far above the competition, we can guarantee the quality of the product that you receive. And, we can set a price that you, our customer, will be sure to love.
These jackets are machine washable. The jacket and hood should be separated and washed on a gentle cycle. Make sure to choose your size at checkout. We recommend ordering at least one size larger than you typically wear, so as to allow for movement and flexibility as you work.
We also sell Bee Shield Beekeeping Suits and Cool Shield Beekeeping Suits.